Getting Ready
Anytime we are going to shoot outside in the cold we know we are going to have limited time and breaks, therefore we must prepare accordingly.  We need to be able to shoot somewhere that isn't too remote, or at least close enough to the vehicle so the model/client can take some time to warm up.  Gear is also to be considered.  There isn't much time to set up and tear down between locations, so minimal gear is required.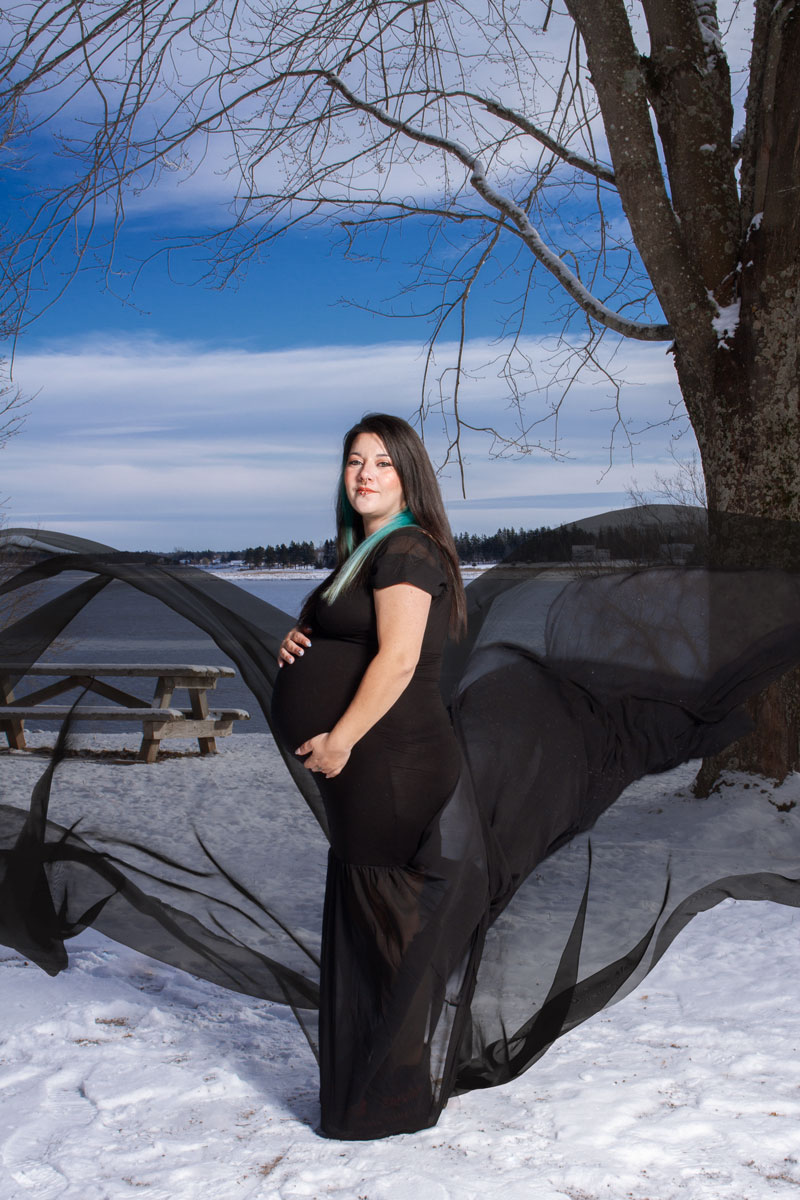 In the Snow
The shoot was for one of our good friends, Kerri.  We were so excited to hear that she was expecting, and even more so when we got to capture these memories for her!  Kerri is tough, no doubt about that, so I knew she would have no problem braving the cold and with a new thin layer of snow, this was going to be perfect.  We shot the pictures in a small park opposite the Irving Arboretum, with the river in the background.  She wore a lovely black long flowing dress which contrasted the white background perfectly.
We set up on the footpath, I decided to keep some elements in the background as a way to increase the depth in the image.  That is to have the model first, elements second and then the river/riverbank as the furthest point.  A few branches were also kept filling the frame and for interest in some images.  Kerri hadn't shot in a while so she was a little apprehensive of doing poses but she did so fantastically.

The Results
We are so pleased at how the images turned out.  Even straight out of camera, they were great but we still worked on them quite a bit.  After working some magic during the post process, we had a beautiful flowing dress rising from all sides, beautiful winter colors and memories that will last a lifetime.  Thank you again Kerri for trusting us with this.  We can't wait to see you little bundle of joy, you will be an amazing mother!